the design files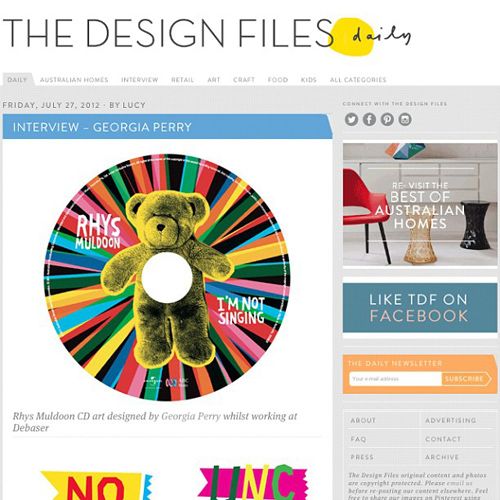 So…something amazing happened last Friday. I was featured on Australia's biggest design blog,The Design Files.
The effervescent Lucy Feagins (who almost single handedly runs and writes the blog) emailed me on a recent trip to Sydney and suggested we meet up for a drink. I had no inkling she would actually be interested in writing about me, but lo and behold before we parted ways, she popped the question! Ha!
So thankyou so much Lucy for this beautiful interview, and for making me look and sound so amazing! And thankyou to everyone who contacted me, sent me emails, texted and tweeted me and purchased things from my shop - and a big hello to all you new people following my blog!
If you have a spare few minutes you can read the full interview here.
Happy bloody days, I tell you!